UPCOMING EVENTS:
Friday, May 25th
-
6th Grade Continuation from 9:20am-11:00am in the gym
-Kindergarten Award Ceremony from 11:00am-12:00pm in the gym
-Last Day of School-Full Day
Support for Flagstone Student
Please see this
Go Fund Me
page to help support this precious boy.
Elementary Progress Reports
Report cards will be released on May 30th. Please
click on this link to
access your child's report card.
As you may remember, you are able to view your child's information in two ways. The highlights page includes a snapshot of how your child performed on content standards (reading, writing, math) and how your child met our school ROCKS traits. Teachers also included general classroom comments and individual student comments. The comprehensive view allows you to see how your child did on all subject areas and specials. If you forgot your parent portal access password please call the office.
End of Year Medication Pickup
If your child has medications that are stored in the health room please plan to pick those up on Friday, May 25th, the last day of school, between 8:00am-4:30pm. There will be one more opportunity to pick up on Wednesday, May 30th, between 10:00am and 2:00pm. After that, medications will be disposed of properly. Please
email
Angela Thornton with any questions.
Summer Reading Matters!
One of the most important things that you can do with your child this summer is read. Reading over the summer matters! As you can see below, 20 minutes a day impacts students' academic achievement.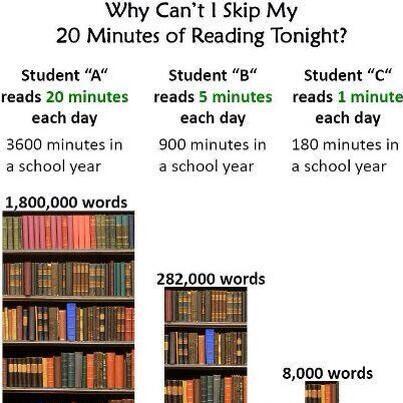 2018-2019 School Supplies
1st Day School Supplies--Must order by June 15th. A portion of the proceeds go to the FSE PTO (
1st Day School Supplies
)
Office Summer Hours
MAY 29TH-MAY 31ST 10AM-2PM
OFFICE WILL OPEN AGAIN

JULY 3
0TH FROM

10AM-2PM
THANK YOU! ENJOY YOUR SUMMER BREAK!!
Starting the 2018-2019 School Year & Beginning of the Year Meet and Greet
Next year all K-6 students will start school for a FULL DAY on Thursday, August 9th. As always the doors will open at 8:55 and students will go directly to their classrooms.
We continue to believe that it is essential that students meet their teacher and visit their classroom prior to the first day of school.
Families are asked to come to their assigned time slots on Monday, August 6th to meet your child's teacher, bring their classroom supplies, visit the classroom and receive the teachers' classroom packet with back to school information.
Please adhere to the time slots below by your CHILD's last name:
3:00-3:30 Last Names of A-H
3:30-4:00 Last Names of I-Q
4:00-4:30 Last Names of R-Z
More information will come in July about this event.
PLEASE SEE THE BELOW OPPORTUNITIES